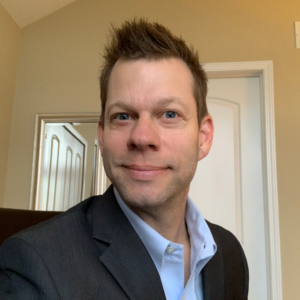 Matt Spivey has a passion for creating win-win solutions, living an active lifestyle, and using his knowledge and extensive technology background to help others.  Matt currently serves as the Chief Technology Officer (CTO) of Renodis, a company that analyzes and solves connectivity and technology issues for enterprise businesses across all industries.  He is a board member of the Michigan American Cancer Society (ACS), advisory board member for MichiganCIO, and on the partner advisory council for Cradlepoint.  Previously, Matt was an advisory board member for Eastern Michigan University's College of Technology and functioned as the athletic director for Team RWB, a non-profit organization that is dedicated to improving the lives of veterans.  Matt is also involved as a volunteer in leading several mentorship relationships.
Matt is known for navigating big picture strategy, being future-minded, and bringing forward motion to the table.
Besides these things, you will often find Matt competing in obstacle course races and trail marathons through the woods, sitting in his ice bath, catching bass, working out, and spending quality time with his beautiful family and two very large dogs.